Educational Webinar for the Architecture / Engineering / Construction Industry:
"How to improve the efficiency of your bidding & contract processes"
Event Details:
Wednesday, June 27, 2018
10am – 11am CST
Producing a proposal in a timely manner can mean the difference between winning a bid or losing it. But having to manage multiple file storage locations and navigating several systems can hold your business back.
The solution? A tool that uses state-of-the-art metadata technology to organize information and provide an easy framework to get the job done fast and efficiently.

MXOtech's Enterprise Information Management (EIM) and Quality Management System (QMS) solutions provide immediate productivity increases, higher quality and fewer errors or delays.
Plus, automating workflows like your review and approval process for construction drawings, orders, proposals, or design specifications can improve communication throughout your organization!
---
During this Webinar, you'll discover:
An innovative, integrated solution that eliminates paper dependency to make organizing, searching, and sharing project documents fast and simple
How automated workflows can increase accountability and compliance through tracking and management of training documents and non-conformance reports
The ability to improve vendor management efficiency by effectively capturing all documents, communications and project records
How features like electronic document signing can enable seamless communication of invoices or project contracts across departments or with external vendors
Who should attend?
C-Level executives and managers who are curious how to organize contracts and other files in such a way that will save time and allow your team to access business information anytime, anywhere. Whether currently working with, or searching for, an IT vendor to help leverage technology, attend this presentation if you want more details on how your bidding and contract processes can be more efficient.
This is of particular importance for organizations that heavily rely on the exchange of information to operate, especially those in industries like construction, manufacturing/distribution, engineering, architecture, or energy/utilities.
This presentation will be most valuable to businesses with 25+ computers.
---
Reserve your place at this Webinar: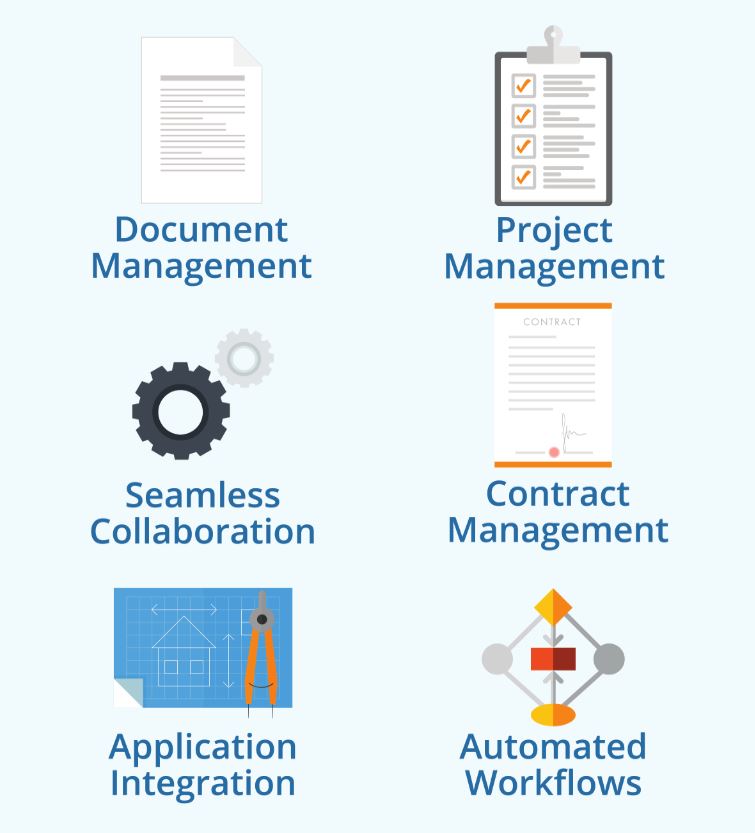 Before, accounting departments were spending an inordinate amount of time processing paper invoices. With M-Files, our invoice payment cycle has shortened dramatically and allowed us to better monitor each step of the workflow process! Our employees can scan an invoice into M-Files from any of our three offices and it's automatically sent to our US location. Then that invoice gets instantly entered into our ERP system and the accounting department is notified the invoice is ready for payment.
To be compensated for a construction project, we need to pull all related invoices. The process used to take a week, but with the M-Files solution, compiling project invoices now takes less than half an hour.