How Much Do Managed IT Service Plans Cost? Download MXOtech's Support Packages and Pricing Guide and Find Out!
We understand pricing plays a big factor in buying IT Managed Services as it is an investment in your company and your future. How much do managed IT Services cost? If you're a small to medium-sized company in our service area, MXOtech has the pricing plan that scales for your business.
Download our Support Packages and Pricing Guide by submitting the form provided here. You'll learn:
The types of plans MXOtech offers
The per-user cost for these plans
What your monthly bill would include
Once you've downloaded our plans, one of our experts will be in touch to follow up and answer your questions.
Let's get started!
Not ready to download the Support Packages and Pricing Guide?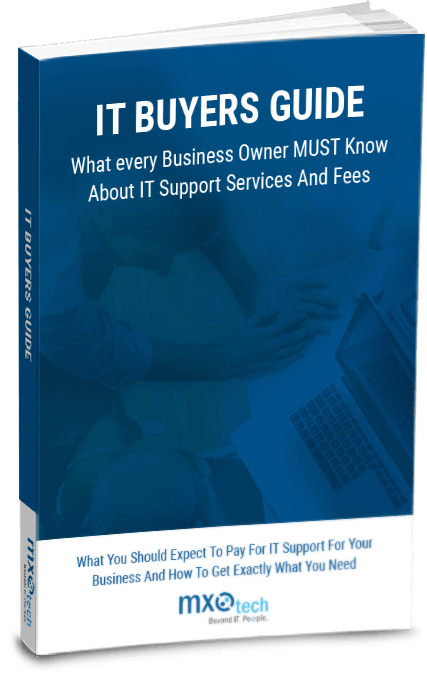 This report explains what you should expect to pay for IT support and service. We'll share with you what you need to know to properly compare service plans and how to avoid hidden fees, "gotcha" clauses, and being nickeled and dimed to death. Plus, we'll expose the shocking reason "cheap" or "lowest price" computer repair shops aren't the bargain they initially appear to be.