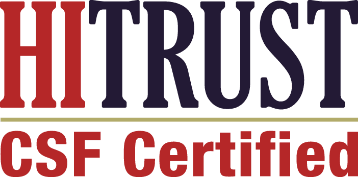 Ensure compliance with MXOtech
As a HITRUST CSF-certified provider, you have a guarantee that our dedicated hosting infrastructure abides by the complicated security and privacy regulations of the healthcare industry. Take advantage of our hosting services today so you can increase operational efficiency, reduce capital costs, and never worry about noncompliance.
Importance of the HITRUST certification
Organizations that access, create, exchange, and/or store protected health information (PHI) must comply with a number of stringent regulations, including the Health Information Trust Alliance (HITRUST™) Common Security Framework (CSF). This standard helps businesses minimize the chances of a data breach that carry hefty fines, legal repercussions, and lost credibility.