How I built my leadership team!
Our Leadership
Joanna Sobran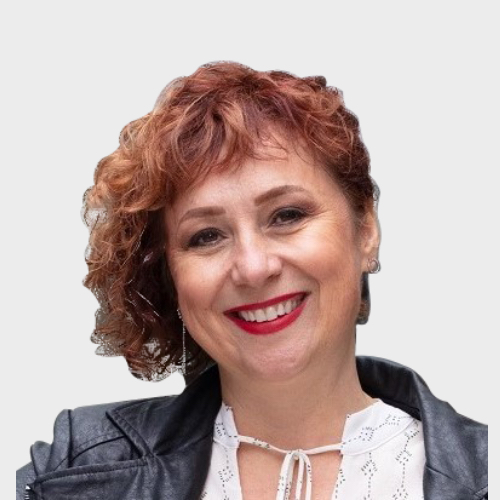 Joanna Sobran is the President and CEO of MXOtech. Joanna has both unique and vast experience in the IT industry. For more than a decade, she has focused on delivering a high-level customer experience with innovation. She has created a niche for MXO by approaching each client's business individually, with creative technology solutions crafted especially to address their issues. Whether it's through using better technology solutions, improving operations, or education, Joanna treasures her clients and truly cares about their success.
Favorite Food: Steak Tartare
Favorite Movie: Girls Just Want To Have Fun
Favorite Quote: "Being normal is boring." – Marilyn Monroe
Role at MXO: Decision maker & stirring wheel of MXOtech. Focuses on vision, product development, marketing, strategy, talent acquisition and client relations queen.
George Mirov
As Client Services Manager, George manages existing client relationships and develops new business opportunities for managed services and application development. George's significant Project Manager experience, including working with over three dozen full life cycle development projects, has equipped him with the ability to analyze problems and provide solutions to meet the clients' business needs. George has a BS in Information Systems & International Business from William Jewell College and a MA in Information Management Systems from the Illinois Institute of Technology (IIT).
Favorite Food: Chocolate
Favorite Book: Catcher in the Rye
Favorite Quote: "If you want to sing, you will find a song."
Role at MXO: Sales rock star and client pleaser, negotiator, interpreter, and officer of fun.
William Orellana
Will oversees our support team and service delivery as our Director of Support Services. He ensures that service plans are implemented and functional, while also managing the daily service schedules. In short, he is responsible for making sure we are meeting our clients' needs on all levels. The ability to multi-task allows Will to support a variety of network and end-user environments with executives, business owners, managers and end users.
Favorite Food: Pizza
Favorite Movie: Ferris Bueller's Day Off
Favorite Quote: "We fall so we can get back up."
Role at MXO: Where there is a Will there is a way. #willpower
Sean Blair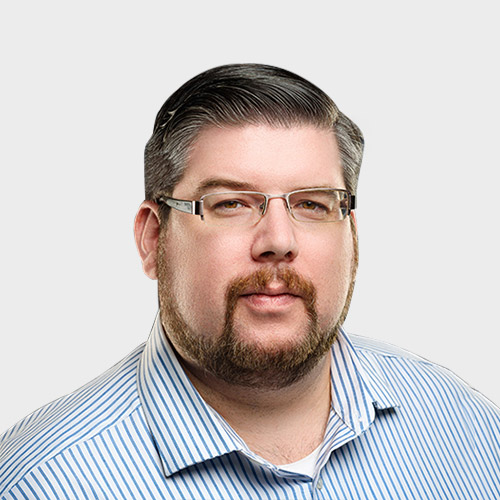 Sean is the Chief Technology Officer of MXOtech. He has a broad base of experience that includes 16 years of delivering projects and products for health care companies. Sean also has experience delivering customized application and system integration solutions in both the energy and utility, and manufacturing and distribution, space. His focus at MXOtech is ensuring that the clients receive the technological solutions that best fit their needs. Sean has a passion for technology and is constantly pushing the envelope to ensure MXOtech can offer the very best for our clients.
Favorite Food: A good medium rare rib-eye
Favorite Movie: The Departed
Favorite Book: The Way of Kings by B. Sanderson
Favorite Quote: "Things may come to those who wait, but only the things left by those who hustle." ~ Abraham Lincoln
Role at MXO: Technology lover, problem solver, fashion police.
Stephen Swan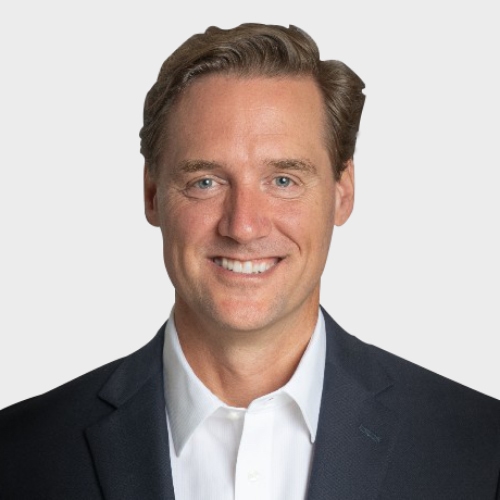 Steve brings an extensive financial, entrepreneurial, and operational acumen to MXOtech, leveraging his many years as CEO and owner of Techcare, a Chicago-based MSP. As Chief Financial/Operations Officer, Steve provides strategic and financial input to senior management, oversees the overall accounting processes, maintains a key role in developing and implementing financial and operational procedures, and drives customer satisfaction while maintaining a reasonable cost structure, profitability and managed growth.
Favorite Food: Good Sushi
Favorite Movie: The Shining & The Dark Tower
Favorite Book: Dr. Strange love
Favorite Quote: "In any moment of decision, the best thing you can do is the right thing. The worst thing you can do is nothing." – T. Roosevelt
Role at MXO: The Cultivator - bringing out the best from everyone