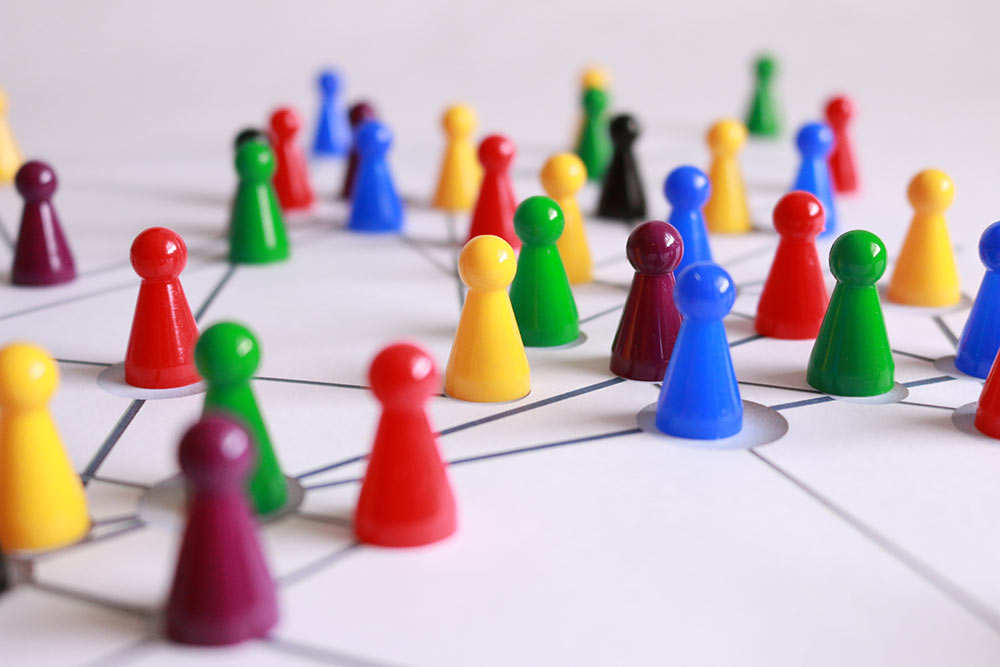 Network management is a critical component of effective IT. As networks rapidly increase in both size and complexity, businesses need reliable and repeatable practices that allow them to discover what's happening on their network, pinpoint root causes and take targeted action.
Common processes that fall under the scope of network management include server installations and testing, bandwidth allocation, traffic monitoring, access control and cybersecurity. Management can be handled entirely by in-house IT teams, handed off to managed service providers (MSPs), or some combination of both.
Implemented effectively, network management offers multiple benefits, including enhanced visibility, reduced downtime and increased security. In this piece, we'll explore six advantages of network management and offer advice for companies unsure if in-house or outsourced management is their best fit.
6 Advantages of Network Management
At its most fundamental, network management is about creating a clear and consistent approach to networking services and solutions that helps companies better understand what's happening on their networks and take action as required.
Consider an enterprise that has extended its business operations to include on-site, partially remote and fully remote staff.  While this offers benefits for employee performance, it comes with the potential drawback of increased complexity as the number of end-user devices, storage databases, and network types — from internal server networks to public, private and hybrid clouds — rapidly ramps up. This increase naturally reduces visibility, making it harder for companies to manage network operations at scale.
Network management offers a way to reduce complexity without negatively impacting performance. Six key benefits of network management include:
Enhanced Visibility
One of the most important benefits of network management is visibility. By creating and maintaining a catalog of all connected network devices and services, and regularly updating this catalog to reflect additions or changes, companies are better able to see what's happening on their network, when and why. This makes it easier to pinpoint and address potential problems before they impact services and operations.
Reduced Downtime
The ability to pinpoint problems also helps reduce unexpected downtime due to configuration errors or unexpected interactions between new and legacy tools. Equipped with network insight, businesses can adjust network settings to minimize downtime.
Elevated Performance
By understanding how network components interact, companies can find opportunities to improve performance. This may mean adjusting traffic flows to optimize latency or increase available bandwidth to handle simultaneous user load.
Increased Security
Network management efforts also assess current security policies to identify vulnerabilities and weak spots. With this data in hand, organizations can implement controls such as next-generation firewalls (NGFWs) and authentication frameworks to minimize risk.
Consistent Policies
A complete map of network device, service and software interactions allows IT teams to create consistent network policies around use and access that limit the chance of conflict or compromise.
Improved Cost Control
The more teams know about their network, the better they're able to identify redundant services or solutions that don't add value. This opens the door to improved cost control that doesn't impact performance.
Businesses That Can Benefit From Network Management Services
In-house or outsourced? It's an eternal IT question: Are companies better off handling operations with local teams, or leveraging a trusted MSP to help get the job done? When it comes to network management, there are four questions companies can ask to help find their best fit.
How big is our current IT department?
Companies with large, well-staffed IT departments may be able to handle network management in-house. Those with only a few full-time IT employees — or no dedicated technology staff at all — may benefit from managed services.
What does near- and long-term growth look like?
If growth is currently slow and steady, additional network management may not be necessary. If significant geographic or market expansion is underway, however, it makes sense to address network management concerns ASAP.
Where are our biggest pain points?
Staff reporting occasional network issues is expected, but if companies are experiencing random stretches of extended downtime or find themselves facing continual security issues, a network management partnership may be the quickest route to solving persistent pain points.
Are current providers meeting expectations?
For companies already using an MSP for network management it's worth asking the question: Is the provider meeting expectations? Is support easy to access? Are service times consistent? Is their approach addressing root causes or simply managing symptoms? If current MSPs can't deliver, it may be time for a new network partner.
If analysis of existing network operations points to managed services as your next step, MXOtech can help. With nearly two decades of IT service experience and a 98% client retention rate, we're committed to helping companies better manage their networks and reach their business goals.
With MXOtech your network is in good hands. From real-time network visibility to complete network inventory, automated backups, 24/7 infrastructure monitoring and regular performance reports, we provide a complete solution to meet your network needs.
You can also customize your deployment to align with current budget and resource allocations. Need some expert support for a specific networking project or changeover? We're here to help. Looking to supplement your current IT team to take on key tasks? MXOtech has you covered. Want us to handle everything? We're in your corner.
Robust and reliable networks underpin business success. Access the advantages of complete network management with MXOtech. Let's talk.