All businesses hold confidential client data and information that will fetch a hefty sum on the black market, so no industry is completely safe from financially-motivated cyber attacks. For example, the health industry is full of valuable data like Social Security numbers, and as per Verizon's 2018 Data Breach Investigations Report, data breaches affected one in four healthcare organizations. Meanwhile, across industries like engineering and architecture, one in three have been hit by data breaches in the last five years. However, if you're only worried that you'll lose your data over a breach, then you have to brace yourself for an even bigger threat.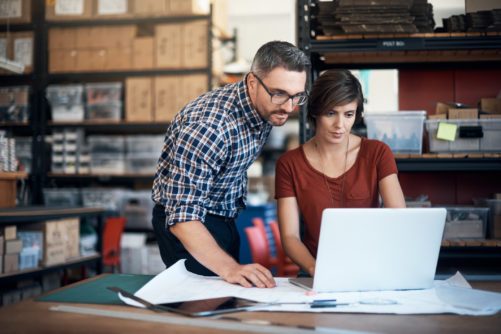 Data breaches are only responsible for one-fifth of all business data loss cases. This must make you wonder: What threats are more significant than data breaches? And are you equipped to face them and mitigate their effects on your business? The following statistics will paint a sharper picture of the current state of disaster recovery, and where small- and medium-sized businesses (SMBs) stand within this landscape.
Only 25% of small businesses have a disaster recovery plan
The rest — 75% of all SMBs — have none. This statistic is alarming because the majority of business operations rely heavily on collected data like vendor information, patient profiles, and payroll details. If you're unable to retrieve critical data (i.e., data that serves as the backbone of your business), you're not going to survive a cyber attack or a natural disaster that wipes your databases clean.
What this means for your business: Prepare for the worst. Set up an effective business continuity and disaster recovery plan (DRP), or a detailed plan of action in case of catastrophic events that render your business paralyzed. Do note that 96% of companies with DRPs were able to keep business up and running after a disaster. To do so, you need to partner with a local managed services provider (MSP) that can help you outline, implement, and test your plan's effectiveness.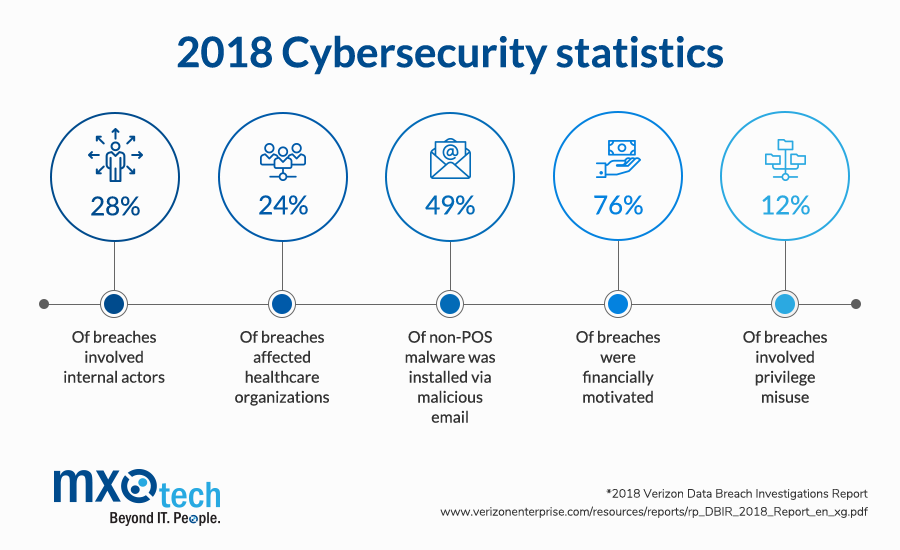 Hardware failure remains the leading cause of data loss
According to analyst group Dynamic Technologies, hardware problems are the cause of data loss and unplanned downtime 45% of the time. Traditionally, data is stored in hard drives, but when these crash, businesses find themselves scrambling to retrieve information and get their business back up and running. Other reasons include power loss, software failure, and data corruption.
What this means for your business: You need well-maintained and up-to-date hardware that doesn't fail you. If you're using outdated hardware, it's high time you replace it. While this can be an expensive process, there are more financially viable options to consider. For example, partnering with an MSP that can help you transition to a hybrid cloud and house your data for a flat monthly fee, will relieve some of the stress. They also have dedicated experts on their team who will maintain and secure their hardware, so you no longer need to spend thousands of dollars upgrading yours.
The cost of recovering from data loss can be staggering
Data loss has direct and indirect costs. Direct costs include equipment replacement and downtime costs, while indirect costs cover intangible damage, like your reputation. Direct costs can be computed, and the average cost of downtime across industries can be as high as $5,600 per minute, or $300,000 per hour. On the other hand, indirect costs don't have equivalent monetary value but can lead to your doors closing forever when your clients lose faith and trust in your business.
What this means for your business: You can't afford to have an extended period of downtime. Having a DRP can enable you to resume operations immediately after a disaster strikes, and more importantly, prevent data loss. Apart from using trusted hardware, you can further protect your data by equipping your systems with impenetrable cybersecurity and by raising your employee's security awareness, both of which can be done for you by your partner MSP.
Don't be on the losing side of the statistics. If your business is located in the Greater Chicago Area, MXOtech is your local and trusted Managed IT services provider. We've been helping businesses in the area evade cyber attacks and spring back from data loss for 13 years. Give us a call today.
Other blogs you might find helpful:
Despite an abundance of cybersecurity measures at their disposal, businesses continue to make cybersecurity mistakes, making it easier for cybercriminals to infiltrate networks and steal data. Read our comprehensive post below and learn how to prevent the most common mistakes that can jeopardize your business data.