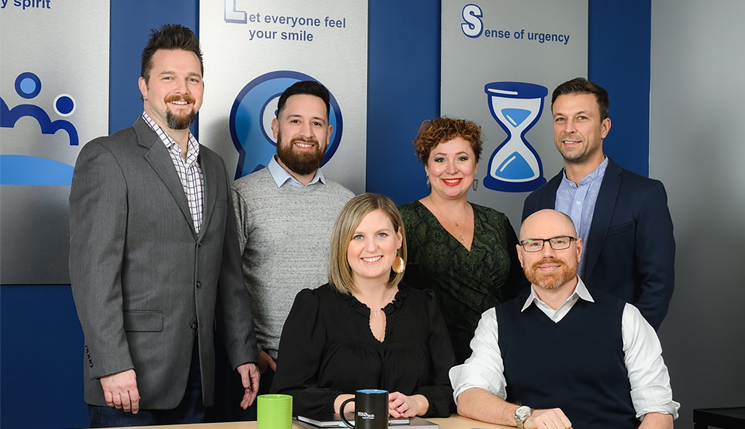 By: Joanna Mirov, CEO and Founder of MXOtech
I've always dreamed of owning my own business. My inspiration began as a young girl working for two women who ran a successful company from their basement office, eventually growing to over 100 employees. While I didn't love the job, I loved watching those ladies dress up in expensive suits and high heels, attend important meetings and create a culture of hard work and friendships. At least, that's what was important and impressive to me at 19 years old.
About Joanna Mirov
Joanna's journey to success is truly inspirational. A native of Poland, Joanna came to the United States at eleven years old without knowledge of the language or culture. She watched her parents work very hard to provide for their children. At thirteen, Joanna took her first job and she continued working throughout high school so that she could support herself after graduation.
Encouraged by her friends and colleagues, Joanna launched MXOtech in 2005. Although she still had a lot to learn, she was excited to bring to life her unique philosophy of approaching each client's business individually and each employee's goals and passions, with creative technology solutions crafted especially to address their problems. "From the start, I have worked to build long-term client and employee relationships and expect to re-earn their trust every day," says Joanna.
Joanna is the innovator and driving force behind MXOtech. She focuses on overall vision, solution development, marketing, and strategy. Her talent for taking ideas and turning them into applicable solutions that fuel a client's growth quickly set her apart from the competition. Joanna knows how important the MXOtech team is for the success of a company. Every day she drives home the set of core values her leadership team exercises while growing their teams, allowing MXO to offer the best solutions and services to their clients.
Joanna is regularly invited to speak at industry and networking events, academic institutions, and conferences. She speaks personally about her experience as an immigrant coming to the U.S. and how she turned her challenges into opportunities. She has presented on leadership, culture, sales processes, marketing, business process improvement, cybersecurity, business continuity planning, cloud computing and more. She has spoken to intimate groups to upwards of thousands.
Find out more at joannasobran.com
Read how Joanna created the right leadership team for MXOtech